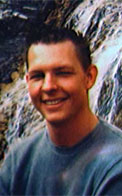 Zack Morris is the engine co-programmer behind Return to Dark Castle.
Return Dark Castle involvement
Edit
Zack Morris helped Zack Black with the engine development on Return to Dark Castle. With the help of Delta Tao, SuperHappyFunFun and his partner, the game has finally been finished.
Personal Life
Edit
He is the younger of the two members of Z Sculpt, he lives in Boise Idaho, and is known to answer E-Mails more then Zack Black.
He and Zack Black both work at Maclife.
 It's all wonky.

External Links
Edit
Ad blocker interference detected!
Wikia is a free-to-use site that makes money from advertising. We have a modified experience for viewers using ad blockers

Wikia is not accessible if you've made further modifications. Remove the custom ad blocker rule(s) and the page will load as expected.